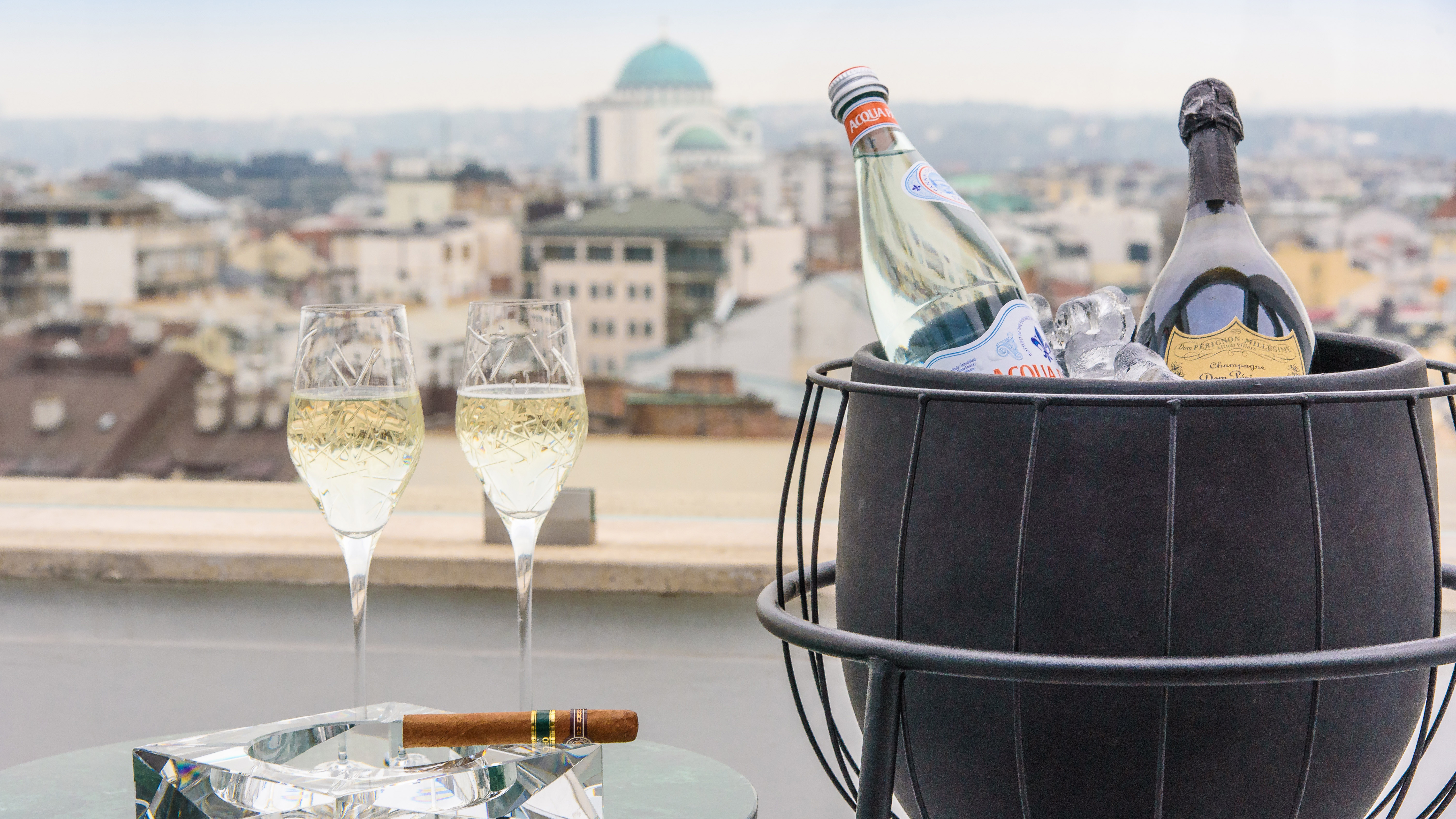 Elevating the dining scene
Experience a gastronomic journey, while enjoying a panoramic city view in an opulent setting. Savor one of our signature cocktails while taking in the Danube and Sava rivers as well as the beautiful Saint Sava church. Situated within the heart of the city atop one of old Belgrade's iconic landmarks, the Metropol Palace hotel.
A modern take on classic elegance that will take your evening to the next "level". An international palate that will satisfy even the most demanding traveler. The Twenty Two restaurant also offers the option to host social and corporate events. Let our team of associates plan your next venue and impress your guests with the "wow" factor that the place has to offer.
Operating Hours
Monday 7 pm - 1 am
Tuesday 7 pm - 1 am
Wednesday 7 pm - 1 am
Thursday 7 pm - 1 am
Friday 7 pm - 2 am
Saturday 7 pm - 2 am
Sunday 5 pm - 11 pm